Get Endless Hot Water With Alfa Services' Gas, Electric, and Tankless Water Heaters!
Alfa Services' experienced technicians can help with all your hot water needs – from repair and maintenance to installing and replacing most makes and models.  
We are proud to offer you the following water heater options: 
Tankless water heaters are energy efficient, providing rapid water heating without occupying excessive space. As a bonus, tankless water heaters qualify for specific government rebate programs, maximizing their cost-effectiveness. 
A gas water heater is an excellent option if you're looking for an economical and efficient way to heat your home. This system provides instantaneous water heating, ensuring you'll always have hot water when needed.  
An electric water heater is ideal for homes with little or no access to natural gas. Relatively easy to install and maintain, electric water heaters are energy efficient and often come with manufacturer warranties, guaranteeing their quality.  
No matter which type of water heater you're looking for, Alfa Services has the perfect solution for you.  
Delivering Consistently Hot
Water to Vancouver Families 
Hot water tanks are widely preferred for heating water in residential settings.
Experience abundant hot water throughout the day, thanks to a continuous supply of replenished and heated water.
Our hot water tanks offer a consistent and convenient solution for all your household's water needs.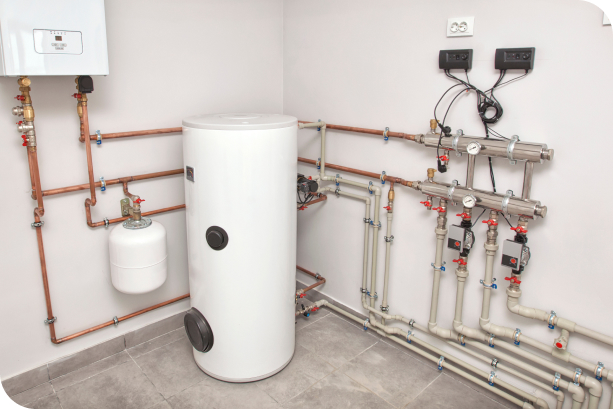 Why Upgrade to a Tankless Water Heater?
A tankless water heater is a great choice for homeowners looking to reduce their energy consumption and save money on utility bills. Tankless heaters provide an endless hot water supply with no delays or waiting time.  
Tankless water heating systems have many advantages over conventional gas-powered or electric hot water tanks, such as: 
Immediate endless hot water
Tankless water heaters provide a reliable and endless hot water supply. Turn it on whenever you need, for as long as you want. 
Reduced space requirement
Tankless water heaters are much smaller than traditional hot water tanks and can be wall-mounted.  
Increased energy efficiency
Tankless systems are highly efficient, using less electricity or gas to deliver the same amount of hot water.  
With proper maintenance, tankless water heaters usually last 10-15 years longer than regular hot water tanks. 
Tankless systems can be eligible for up to $2,500 in government rebates, making them a cost-effective solution.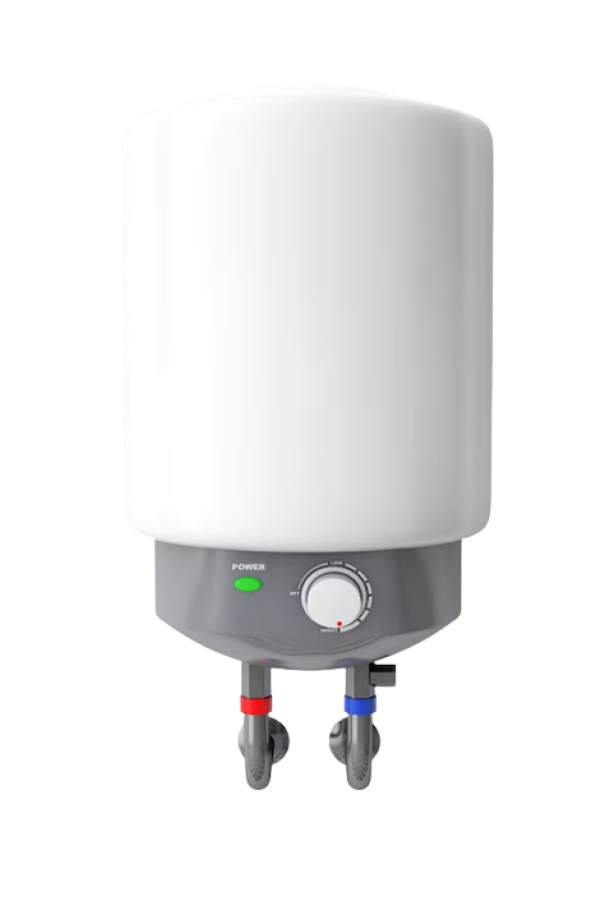 Professional Hot Water Tank Installation and Maintenance Company
With Alfa Services on the job, you're in the driver's seat when it comes to the decisions for your home heating needs.
The team at Alfa Services is pleased to offer you a full range of hot water tank services, including:
Hot water tank installation: The team at Alfa Services has 33 years of experience working with the various brands and models of hot water tanks available for home use. We are committed to finding the ideal hot water tank for your home, ensuring you will be satisfied with its performance after installation.
Hot water tank maintenance: We always recommend regular maintenance appointments for your hot water tank to ensure optimal functionality. Ensuring your hot water tank is serviced regularly will give your unit better longevity and fewer operational mishaps.
Hot water tank repair: Unfortunately, hot water tanks occasionally break down. Alfa Services is here for you! We have a fully equipped team of emergency specialists to assist you with any hot water tank problems. Day or night, winter, summer, spring, or fall, we are ready to take your call!
Hot water tank service: Alfa Services offers year-round service to all our clients. Whatever your hot water tank needs, we're here to help. 
Common Hot Water Tank Problems
If you encounter a water heater failure in the deep cold of winter, Alfa Services is here to help. One phone call to our office and one of our licensed technicians is on their way to resolve the problem for you!
Here are some of the most commonly seen problems with hot water tanks:  
Water Too Hot or Too Cold
Are you experiencing inconsistent water temperatures in your heater? Is the water too hot or not hot enough, regardless of how you adjust the thermostat? These issues may indicate problems with your thermostat. Replacing or cleaning your thermocouple may be necessary to ensure precise temperature sensing. This will help restore its accuracy and maintain optimal performance. 
In older homes, the primary factor restricting water pressure is the smaller ½" plumbing, which was the standard for construction for many decades. Unlike modern homes that utilize larger ¾" plumbing, capable of handling greater water throughout, resolving this issue in an older home requires a complete repiping. 
Malfunctioning Thermostat
The thermocouple is a critical part of the water heater, and any problems with it can lead to malfunctioning thermostats. That's why regular unit maintenance is essential, as it helps ensure that all components are in working order.  
If your hot water tank has difficulty heating up, it could be due to a clogged burner. This can occur over time as dirt, dust, and lint accumulate on the burner, eventually blocking its ability to heat up properly. It's important to have this checked out as soon as possible to avoid further damage or a complete failure of the unit.  
Leaking tanks are one of the most common issues with water heaters. If left unattended, a leaking tank can cause significant damage to your home. It's essential to check your unit regularly for any signs of corrosion or rust, and if you do see any evidence, contact a professional immediately.  
Sediment buildup can hinder the performance of your hot water tank by reducing its efficiency. As sediment accumulates over time, it will block cold water intake, leading to inadequate heating capacity and potential clogging in the unit.  
If your water heater makes noises that it doesn't usually make, this may indicate a problem with the system. Common culprits are air in the lines, sediment buildup, or even loose connections inside the unit.  
Get Cash BackWhen You Upgrade to a Tankless Water Heater!  
Upgrade your outdated hot water tank to a new tankless water heater today – and get cash back for the switch! 
$2,500

in government rebates are available to Vancouver homeowners who make the change to energy-efficient tankless systems.  
Make the switch to tankless today and get cash back from Fortis BC, for your home upgrade! 
Alfa Services has more than three decades of experience serving our valued customers in Vancouver and the surrounding areas. Throughout our years in the industry, our company has earned a reputation of excellence for our top-tier technology, licensed installation, and exceptional service.
Why Work with Alfa Services for Your Home Heating Needs? 
Our company is fully licenced, insured and bonded. We have multi-million liability insurance coverage, and a licence to provide electrical and gas services in BC. 
We offer year-round service.
Unfortunately, equipment breaks down at the most inopportune times. With Alfa Services at work for you, you have access to the help you need any time, regardless of the time, place, or season.  
We offer rapid response times to emergency calls.
When an emergency arises, you need help without delay. Our team of responsive professionals is ready to provide the assistance you need, no matter the time of day. 
We are committed to transparent pricing.
With Alfa Services, the quotes we provide are all-inclusive. You will never have to worry about overinflated bills that contain hidden extras. We are committed to transparency in our pricing.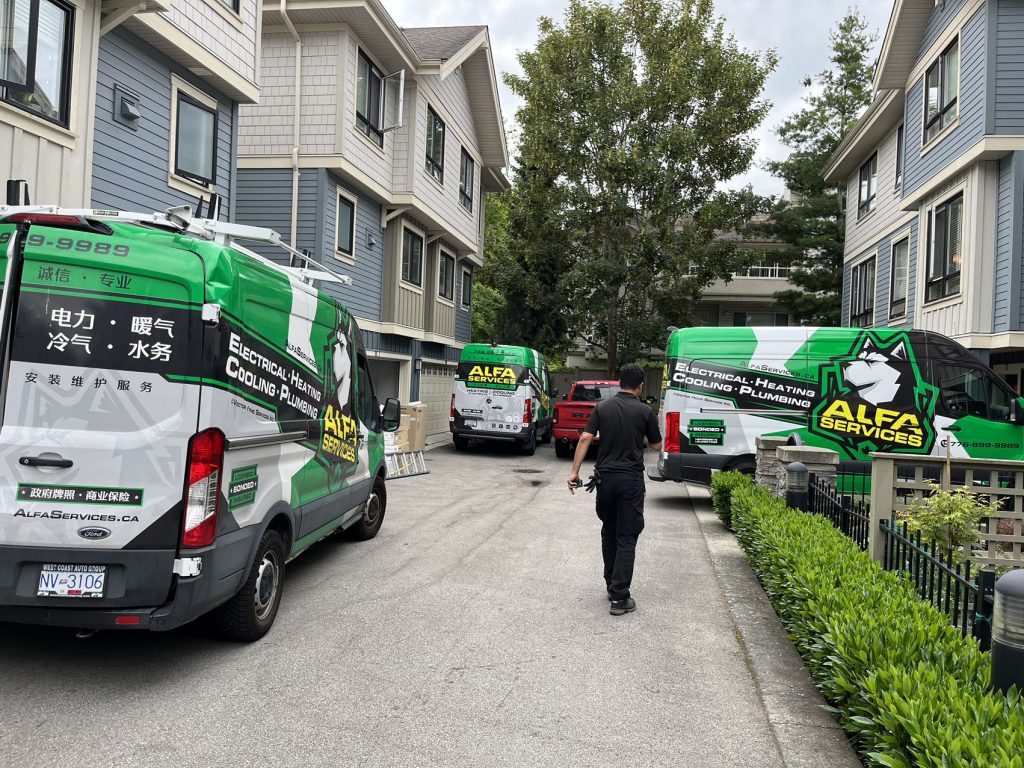 Hello. we Are Alfa Services
At Alfa Services, we take our customers' requests and concerns seriously. Over the past decade, we have built our business into a professional team that is capable of servicing both residential and commercial projects. We can handle emergency situations and highly complex projects. 
Safety First – Safety for both our customers and our staff is paramount for our organization.
Professionalism – Technical skill and organized administration is key to being on-time and on-budget.
Clarity – We develop a deep and thorough understanding of each problem to come up with a proper solution. 
"Frank helped me install and maintain lots of stuff for couple years. He was a trustworthy person who helped me solve a lot of tough problems at a reasonable price. I'm so happy with the service received!"
"Replaced a hot water tank. Service was 100% professional. Corrected mistakes (that I didn't realize existed) made by the previous installer. Would recommend to anyone and would definitely use them again for any future work."
We had a great experience Alfa Services. The furnace installation was very smooth & the cost reasonable. We needed a new hot water tank but Jason & his team suggested we upgrade to a tankless system that would be more energy & cost effective in the long run. The end result was neat & the laundry room has much more space. We also received assistance with applying for the Fortis rebates, which we appreciate a lot. Thank you Alfa Services for everything!
I had a wonderful visit from Frank! He helped me with my electrical issue and was very professional and friendly. He gave me advice on how to avoid the problem next time which I really appreciated! I have found my go to electrician and will be hiring them for more jobs in the future.
I had to convert 6 old fuse boxes to electrical panels. When Frank finished, he did a really professional job replacing my old fuse box with an up to date electrical panel. The price was very reasonable and he left the place very clean after he finished the job. I strongly recommend Frank's services to anyone who needs home electrical repairs.
5 star service! Charles and Frank have been so helpful and professional from beginning to end for the whole project for boiler and heat pump installation. Great products and fast communication! Will continue the business with them for sure for the maintenance. Thanks guys!
I need a new water tank for my house and they gave me a quote and appointment in a reasonable timeframe. The price is fair and the service is good and speedy. So far, my whole experience and the quality of the service is satisfactory. They took only 2 hours to finish the entire job. I would highly recommend anyone who needs new water tank to use their services.
What quick response to my emergency hot water tank leaking in my business location. Highly recommended. Call them and get the job done. I've used Vector for furnace, a/c, heat pumps, electrical service, gas fireplace and tankless hot water. Honest and hardworking people.
Frank's been my helpful partner whenever my clients require some electrical works to be done. He offers professional services with reasonable pricing. Highly recommend him to others who requires electricity works.
Replaced a hot water tank. Service was 100% professional. Corrected mistakes (that I didn't realize existed) made by the previous installer. Would recommend to anyone and would definitely use them again for any future work.